SP PRO "GO" Series to "AU" Series Product Upgrade Service (005358)
$

1,078.00

AUD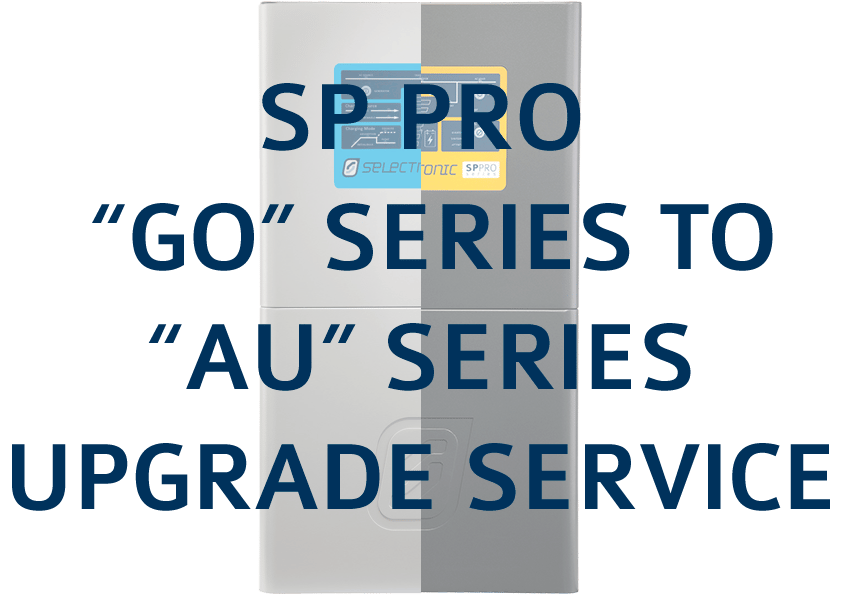 Selectronic are excited to offer an SP PRO product upgrade service for the now discontinued "GO" Series, to be upgraded to the "AU" Series!
We will convert a GO Series SP PRO inverter to an AU Series SP PRO Series 2i inverter, including a new outer casing, access cover and display panel! Please note the serial number will remain the same.
Please follow the instructions carefully:
1. Place your order here for the Upgrade service, PLEASE ENSURE to include the Model number and serial number of the SP PRO GO Series inverter in the notes section of the Checkout.
2. Please ship the inverter (along with a printed copy of your online order confirmation and return shipping details), to:
Selectronic Australia
SP PRO upgrade Department
80 Lewis Road
Wantirna South
Victoria 3152
(Tel: 03 9727 6600)
3. Please allow 10 working days from delivery of the SP PRO GO Series inverter, plus additional return shipping time.
*PLEASE NOTE:
- All prices include GST.
- Shipping cost is for return of the completed upgraded SP PRO only.
- SP PRO GO Series inverters sent to us must be in fully working order, any faults or damage found by the Selectronic Service Dept will be charged as extra.
- Selectronic SP PRO GO Upgrade Service is currently only available in Australia. Please contact us at enqui[email protected] if you would like this service overseas.