Select.live Remote Monitoring solution (005283)
$

534.76

AUD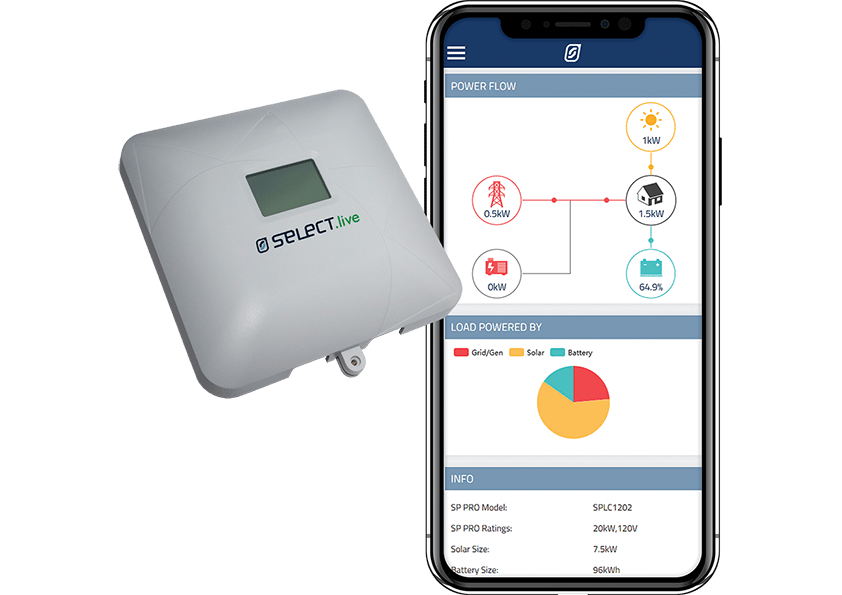 Product Code: 005283
Select.live is a remote monitoring portal that provides end users with user-friendly access to understand what is happening with their system in real time.
Select.live can be integrated with any single-phase system that uses a Selectronic SP PRO inverter. The secure web-based portal can be accessed on any internet connected PC or Mac computer, or any portable device that uses iOS or Android platforms.
Hardware required to connect any Series 2 SP PRO inverter to Select.live wall mounted unit and is subsequently powered by the SP PRO. Can be connected to a Series 1 SP PRO inverter with the addition of 005290 installation kit.
For further information on Select.live including technical documents, please visit www.selectronic.com.au
2 year full replacement warranty, Australia and New Zealand Only.
2 year full replacement warranty.
Product Image Note: Mobile phone handset not included, image is used to show the Select.live portal in action.